Borders Aren't Real
brillibrilliant/unicorn Fictional Nations Concept
Available Now FNC icon
Spring/Summer Twenty Twenty-Two
Nymodo icon DISCO icon
Elevate your breathing. Arouse your endorphins. Discover new perspectives. Realize the connection.
Worldwide Connection™
brillibrilliant/unicorn sports presents:
Fictional Nations Concept
Figments of cartographic limitation are drawn between us. Look from above. The planet is a neutral zone.

Reset perspective. Proposing a connected future. Generating Unity for Earth flags.

>>> Establish worldwide uplink?
brillibrilliant/unicorn Fictional Nations Concept
Available Now FNC icon
Spring/Summer Twenty Twenty-Two
Nymodo icon DISCO icon
Establish Connection
Reach beyond difference. Seek the unknown. DISCOver yourself. Dream beyond dreams.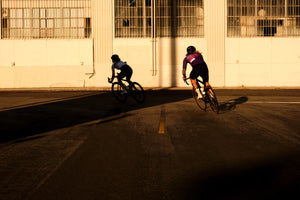 brillibrilliant/unicorn Fictional Nations Concept
Made in Europe

Worldwide Connection™ BBUC FNC
Nymodo icon DISCO icon