`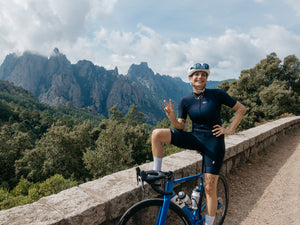 The Wild Island: Exploring Corsican Landscapes
Bringing our bikes on vacation or even planning our trips around appealing cycling routes has become a constant thing to do for my wife, Judith and I over the last couple of years.
Coming from a skate & snowboard background choosing your destination by finding the interesting terrain to ride was always the way to go. Taking a similar approach with cycling reminds me of the carefree lifestyle from youth, being outside all day with nothing else in mind but being on the bike (board) and just having a good time exploring.
This summer we traveled to the island of Corsica in the Mediterranean Sea. What caught our attention for cycling was the versatility of nature and landscapes. From ocean roads along cliffs and the teal blue sea to high alpine mountains, from mystic chestnut forests to volcanic rock formations. You can basically have all of that within one ride if you want.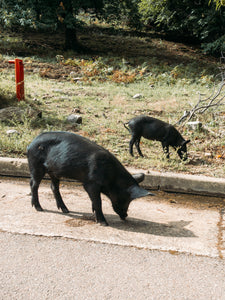 Corsica is called "the wild island" and we confirm the roads get pretty wild and rough sometimes. But the name comes more from the fact that a big portion of the island is untouched, there are animals free roaming basically everywhere. Beautiful milan birds glide above you, cows chill at the beach and all sorts of animals like donkeys, goats and especially pigs line the roads.
More than cycling it's a paradise for hiking too. There are natural pools in the many rivers flowing from the mountains to the sea. Of course there are also beautiful beaches plus good food everywhere.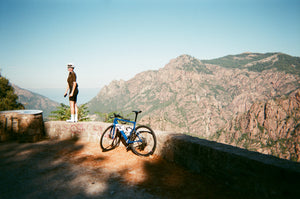 Exploring by Foot and Bike at 42° N, 9° E in the Mediterranean Sea
Consider an alternative to the popular islands like Mallorca for your next adventure. We found most of the routes we rode on this very helpful website called Corsica Cyclist.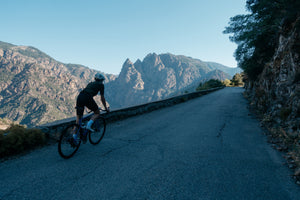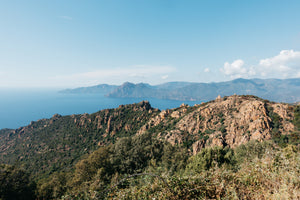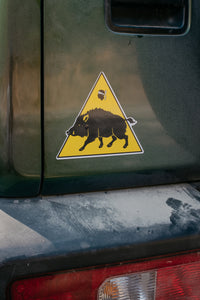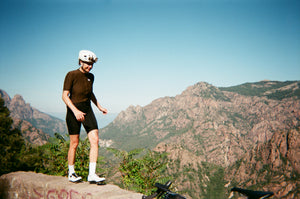 Breakpoint:
Small
Medium Small
Medium Large
Large
Widescreen
1
2
3
4
5
6
7
8
9
10
11
12
13
14
15
Choosing a selection results in a full page refresh.
Press the space key then arrow keys to make a selection.