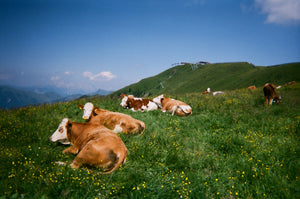 My last trip led me to Kitzbühel in Tyrol. I was sharing a hut at the foot of a mountain with some of my closest friends. Nice days were lying in front of us as we caught a throughout sunny weather forecast— quite atypical for that region.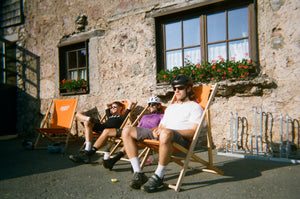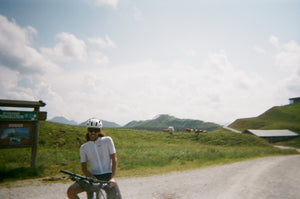 Mountain biking was my first contact with cycling and I am quite into it. The idea of exploring foreign terrain and surroundings with a muscle powered two-wheeler already caught my attention as a teenager. I guess being born and raised in an Austrian landscape known for its many forests had a insignificant influence on it. You are simply not limited to a specific soil. You have the freedom, the possibility of going anywhere you want. No matter if it's a street, dirt road, forest path, or even a hiking trail that lies ahead.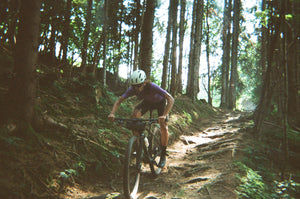 It's this feeling when you arrive on a pass or a summit in the mountains. No other vehicle could have taken you there. You feel a fresh breeze, smell vegetation, hear animals. You witness a special moment—being in the present, not thinking about yesterday or tomorrow. You are exhausted, you conquered that mountain, you feel blessed. And if you're lucky enough you share these moments with friends. People who support you, keep you company and share the same passion.
So under these signs—what more to say? Maybe you could read that headline again.