---
Photo Love Story: BBUC for Japan Camera Hunter
A limited collection for living in the moment, a neon genesis fantasy of mechanical intricacy with high-speed typography about black and white film.
---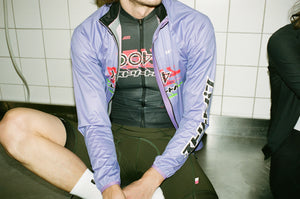 Streetpan 400 On and Off The Bike
Nobody asked and here it is, a capsule collection promoting analog photography in a fast-paced world seeking perfection. Our message? Be present, stay broke, and shoot film.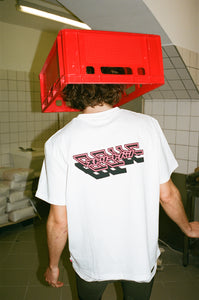 Love Letter to a Friend
From afar I've watched what you do. I wonder if I could try it too? There's more to the moments of life everyday, the way you see them, and capture away. I'd like to try but how do I start? Can you share some perspective on what makes it art?
You seem undistracted by wandering thoughts, each frame a painting without being wrought. From composition and exposure you convey meaning with clues, another world unfolding as the story ensues.
There is something in the threads that you pull, so effortlessly connecting with others in full. A relatable moment, imperfect and real. Is there a secret to share, is that how it feels?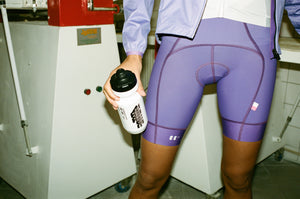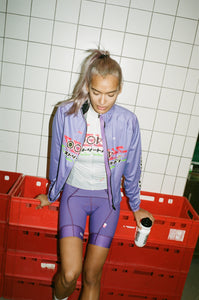 We Love Photography and Bread
Cameras are time machines enabling discovery with new perspectives. So is the bicycle, connecting us between yesterday and tomorrow. Tune into the moment, embrace the imperfections and happy accidents along your journey.
This photolovestory was shot by Lukas Gansterer featuring Agatha, Martina, and Stephan to promote a black and white film for Japan Camera Hunter — in color for our AW22 holiday release. Happy Easter. Stay monochrome and shoot film. ✌️