---
Opinion: Have We Drifted to an Alternate Timeline?
---
2022 and the Headlines Read "War"
I'm sitting in the lobby of Hotel am Brillantengrund, Vienna, the home away from home for travelers from all over the world. As an American welcomed into this family with open arms I can attest to the brilliance of its "neutral ground". Late night tales from all walks of life are spun at these tables, sowing seeds of wisdom that flourish with invested patience, pollinating philosphy across generations, backgrounds, and interests.
The cart beside me offers literature to accompany the coffee. Atop it Der Kurier asks "Warum?" with bold type across the rubble of destruction. An emotional person in the foreground holds tears back with an open palm to their face, perhaps more devastated than the buildings behind. The powerful image covers Kleine Zeitung as well, wondering "Putin's Friedensangebot, der nächste Bluff?" Another face of disbelief on Die Zeit, "Was, wenn Putin gewinnt?"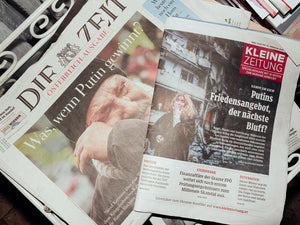 Each asks a question because there are no answers. There is no explanation for war because it is not rational. There is no good outcome when people are dying. Where will this go?
Something Happened in 2015
A wise friend's words echo in my mind: "do what you did and you'll get what you got." To move forward we must take into account where we've been. I'm not a historian, nor am I well educated, but tracing my journey to this Stammtisch brings a few memories forward in resonance with the surreality of today.
It started around 2015 when the media was abuzz with images of some orange guy who declared himself the answer to America's problems. For sure, the system is complicated and not great. As his momentum grew idiots around the world had a new character to root for, a new totem promoting "otherism". The perfect caricature of the States' boisterous sense of self.
My country is young and arrogant, a new experiment that has yet to prove itself beyond economic might. The thesis might be that importing talent from around the world and reducing the barriers to business works for those who apply themselves, but there is a nuance of establishment and priveledge lost in summary. The cost might be social unity, support, and in my experience, quality of life.
There are more pathways to our carnival than the Big Dream. For my grandfather, displaced during the Holocaust and a survivor of concentration camps, it was an option like any other when there was nothing to return to.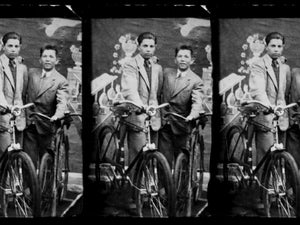 During our time together he was rarely open about those experiences. From what I've gathered, ambition was better suited to his brother-in-law while he was content with a stable job and gambling at the family's expense. His voice had a timbre of regret in his later years and kindness seemed easier with the grandchildren. He eventually came to recognize the support he relied on from a daughter who wasn't given the same.
The day before he passed we sat in the sunlit courtyard of a hospice facility and cracked a final beer together. Nurses passed by and knowingly smiled at my opportunity to say goodbye. I was never shy to ask him hard questions even though he never answered—none of them could have real answers anyway. He chose that moment without prompting to share some of the horrors locked inside his heart since childhood, incredibly damaging to a young mind who didn't have support or an example of how to channel it into love.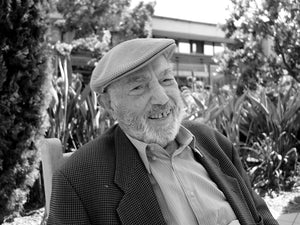 I wonder what he would think now? If I could tell him that in the near future, the year 2022, there would be militarized conflict reminiscent of his history's wreckage, would he even believe me?
Borders Aren't Real
Sam's hometown of Solotvina, Czechoslovakia was a part of the Czech Republic after the war and is now Solotvyno, Ukraine. It's not surprising that many people in our generation have grown up with a new understanding of geography. We are all connected across land, sea, and economy.
The internet represents a collective hive mind 4.4 million years in the making. It's easy to take for granted the different infrastructures that enable life here or there, or to mistake one approach as the only. My mom has always said "you don't know what you don't know," mocking the bureaucracy of corporate life and setting a cornerstone for my way-finding.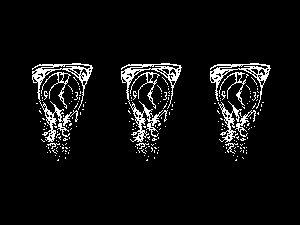 As a young and ambitious person I was quick to assert myself. Anything can be learned and never has it been easier! With some velocity of accomplishment came an assurance that I knew something, but a decade later my approach is softer—a change catalyzed by immersion in other cultures.
Australia entered my life through a chapter of photography and cycling. It's beautiful down under, with many aspects more civilized than the arrogant American approach. There is a captivating bounty of nature unique to the continent. The work days are shorter, there are fewer laptops in public. The medical systems are even structured so that you can accept care without fear of the cost (don't crash your bike in the States)!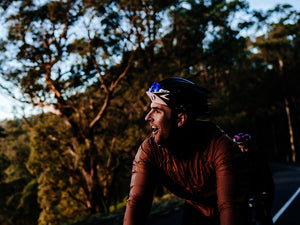 On the surface it looked familiar but there was an undercurrent of difference that turned riptide when opinions weren't delivered gently. The adventure had a profound affect on my naïve view of the world, developing a guiding principle to seek the unfamiliar and find interest in new approaches. I began to appreciate that every detail of our lives has a multiverse of parallels. What do you eat, drink, and read at the beginning of your day?
Cycling as a Metaphor
Around that time another #worldwideconnection manifested when I met the unicorns in Vienna, two dreamers who offered another layer of philosophy to life on and off the bike. We laughed about the idiot American president, making forbidden jokes about the right-wing assholes of history. We drank in the same plaza where some failed art school wannabe once stood with the regal strength of branding to convince people that "others" didn't belong. What a fucking joke.
Everything changed after meeting these celestial beings who extend trust, patience, and kindness on my journey to soften and support those around me. I can write these words with gratitude for the opportunity and with the satisfaction of having built a small outlet contributing our discoveries to the Zeitgeist with hopes that someone else might consider and do the same.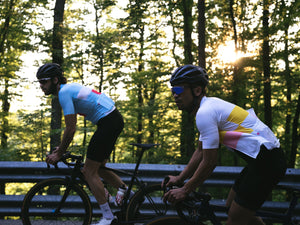 There is a mutual kismet bolstering our team with native English. One partner is an Austrian-born Filipino whose personal experience of racism grew into a warm humor and international sympatico that's crystalized in the diamond Hotel. The other is a German ex-pat beautifully innocent to their talent of visual communication, reaching beyond style to the substance of what is worth saying in the first place. I relish the time learning with my brothers from abroad.
Together we explore what can be conveyed through sport, which speaks through words like control and performance. Both are powerful aspects of discipline to see what you're made of, but they can also program or distract our minds from deeper meaning. We aspire to convey an alternate perspective that the practice is discovery: of ourselves, the world, and each other.
Fictional Nations Concept
Finding our voice through metaphors started as a colorful riff on a night at the club. Imagine the feeling of bodies dancing, feet moving, and hearts beating as one. Now visualize the lights sparkling overhead. The same feeling occurs the next morning while you ride with friends and sun flickers through the trees, feet dancing on the pedals: it's an #outdoordisco.
Later in 2018 we posed the question "what is a border?" to suggest they're figments of cartographic imagination, fictional lines drawn to distinguish one thing from another. They're real to an extent: geographical, cultural, and institutional developments over millennia resulted in the caste systems of today, but examples like race and religion are constructs with no relevance to equality. We are all the same animal!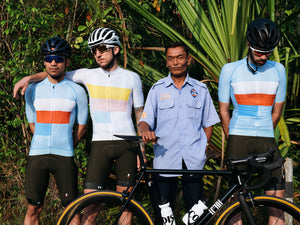 Some day when the aliens arrive (and probably laugh at our primitive "otherism"), will we finally realize there is #oneplanet? Depictions from space portray commonality time and time again. One of our favorites is Star Trek: a fantasy utopia where discovery and unity supersedes things like "income" or "jobs" as they explore deep space to promote harmony.
It's not all make believe. Astronauts from around the world visiting the International Space Station look down upon a beautiful blue marble floating in endless expanse. They see an alluring landscape, how special our home is, how important it is to protect. They can't see political borders. I can only offer from personal experience that thinking is sometimes small, unaware of what else is out there. Maybe with enough exposure we can realize a new perspective togther?
Making Space for Each Other
Back to the present day, amidst a conflict just 1,300km away (that's a four day hustle by bike). Only the latest in a long history of arrogance and naïveté as combat, poverty, and famine exist every day. It's okay to focus on our own experience in life. It's simply unprecedented to know and see the brutality of conflict in real time. Our scrolling escapism is overtaken; morning coffee is interrupted by the newspaper and steals your moment to read a novel.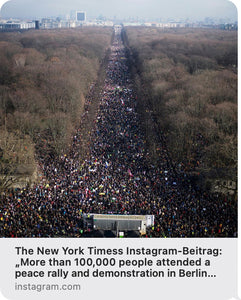 It's a privilege to live away from these realities and an opportunity to grow our collective empathy. When the bombs explode the foundations of one's life, I doubt anybody would really want to die for some difference in "others". My Ukrainian-born Russian friends are devastated, as are the Russian friends whose warm culture isn't reflected by their government.
What can we do to help? Start with what you feel is right. Support through aide and action. Seek to understand and educate where possible. Share the circumstances with sensitivity. More than ever, it's time for unity.