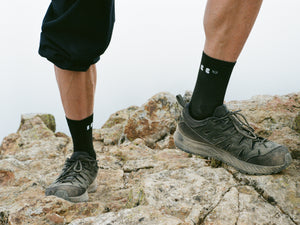 Move Everyday: No Bikes, Try Hikes
Three weeks just smiles!
This is meant to be a guide for easy hikes but actually there's not much to say: you don't need more than shoes and a trail to arouse your endorphins. Discovering nature with friends is always fun ✨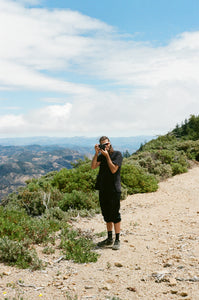 Enjoy the #outdoordisco and take only what you need. A musette is a lightweight way to carry snacks and water (shorten the strap with a knot and you can even run with it—imagine!) A camera will come in handy to take pictures when something speaks to you.
Keep clothing simple: grippy shoes are a must, lightweight socks are great (black ones handle dirt best), and a tech hat will help with the elements. Most shirts, longsleeves, pants, and shorts do fine even if they're just cotton. Look for movement and breathability. You might like zippy pockets for extra rolls of film.
That's it really! You could even take your dorky cycling glasses! Cheers 🍻
Three Weeks of California Recapped In Photos
From Los Angeles to Mount Saint Helena, Big Sur, Moonstone Beach, and Ojai.